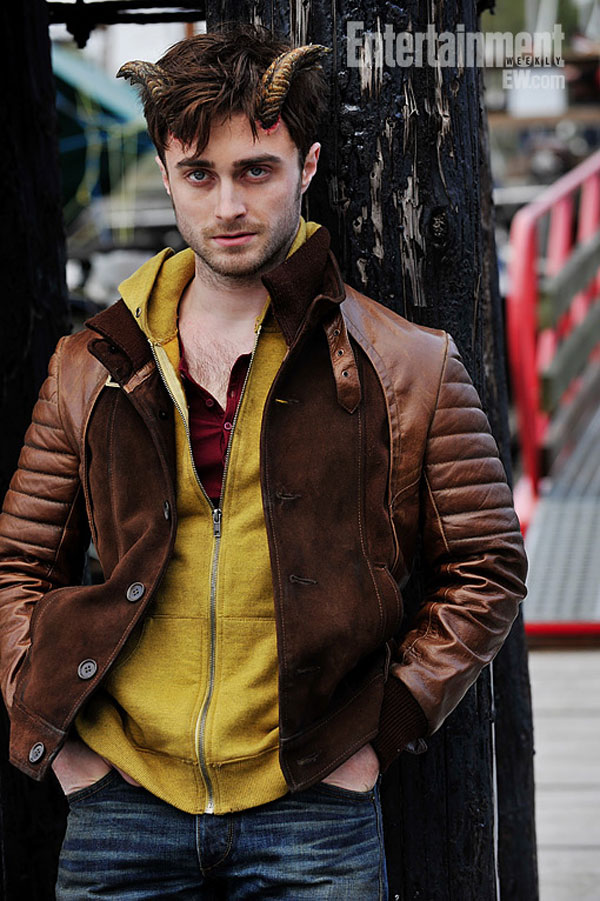 My god the title of this article is incredible. You're welcome. Yesterday and today have been a movie news explosion and I'm in the process of sharing 8 or so stories with you. go on this journey with me, won't you?

Above is the first official photo from the upcoming film 'Horns.' Based upon the novel by Joe Hill, writer of the amazing comic "Locke and Key" and also son of Stephen King.
The story is set around a young man who's girlfriend is murdered and everyone believes he is the killer. He wakes up one morning with horns and people mysteriously complelled to confess misdeeds and uses this ability to track the real killer.