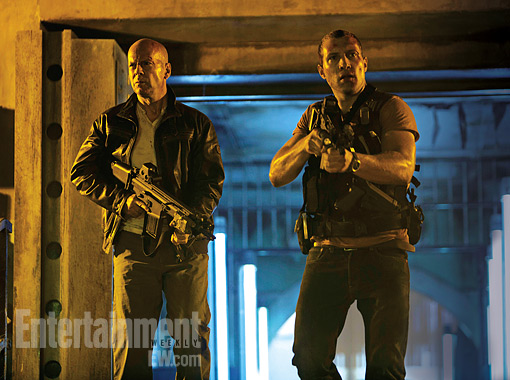 We have our first OFFICIAL look at the McClane and son from the upcoming 'A Good Day to Die Hard.' Yes that is the actual title. Jai Courtney, yes that is his actual name, takes up the role as John Jr. If he is even half as cool as his sister Lucy McClane, this should be fun. He is so far described as a bit more straight laced and strategy focused than his father which should make for some interesting chemistry. John McClane has never made a plan other than
1. Arrive
2. Have shit go down
3. Yipee Ki-yay Mother-fucker.